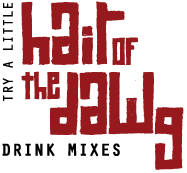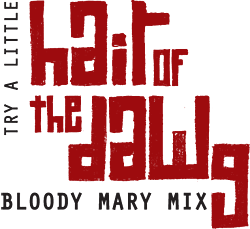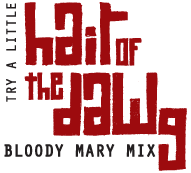 Favorite Links
These links are seemingly random...the common thread is their philosophy of service or lifestyle. We grew up in the days when you called a company and a live body answered the phone and the local merchants knew most or all of their customers by name. So to us, customer service is king. The following businesses are just a few models of how we want to conduct our business, and live our lives.
For your next Hair of the Dawg party, call Lloyd, Ruth, John, Jay, Becky, Tim, Jody or any of the other folks at Aero for all of your party rental needs.
Like our website? Bill answered my first panicky call with calm and helpful advice, and I knew I had found the web developer I wanted to work with!
An Iowa City icon since 1948, the Alberhasky family has carried on the tradition of a friendly corner market. With a selection of over 450 beers from around the world, you're sure to find the perfect beer chaser for your Hair of the Dawg!
Affectionately known as our "happy place." Amazing food, an incredible beer and wine selection (not to mention the full array of Hair of the Dawg mixes), beautiful atmosphere and great service combine for the perfect Iowa City restaurant experience!
Located across the parking lot from Orchard Green, our "happy lunch place." Bar & grill food, but on a higher level. Also featuring a great selection of beers and Hair of the Dawg mixes!
Located in Swisher, Iowa, this beautiful facility hand crafts some of the finest spirits we've ever tasted. Support another Iowa business and try your next Hair of the Dawg with Clearheart Vodka or Rum. Yum!
Making lives easier, healthier, happier. The Midwest's largest grocery chain has been a tremendous supporter of Hair of the Dawg since the day we started.
What goes better with Bloody Marys (in moderation, of course) than bikes? The Register's Annual Great Bike Ride Across Iowa is the world's greatest cycling event. Watch for us along the route!!
Again, Bloody Marys, Biking...a great combo. Check Bike Iowa for cycling events near you.
When your bike needs help, there's not a friendlier place to have it worked on. Service with a smile (and possibly a cold beer)!
As long as you're riding, you might as well outfit yourself in the coolest cycling gear around!
Live well by living smart, because everyone deserves to live the High Life.
We've been asked over and over if the "Cover Dawg" is ours. As much as we would like to claim him, Skippy is a model. Check out his other fine work (with his sibling, QTip) on their Pet Super Models website.
Where I grew up, Heaven help the person caught without a coaster for their drink. Stock up on coasters, cocktail napkins and other accessories from this fun, pet-friendly business!